Seven Ways a Human Capital Management Platform Can Help Your Quick Service Restaurant
Thursday December 29th, 2022
Estimated time to read: 2 minutes, 45 seconds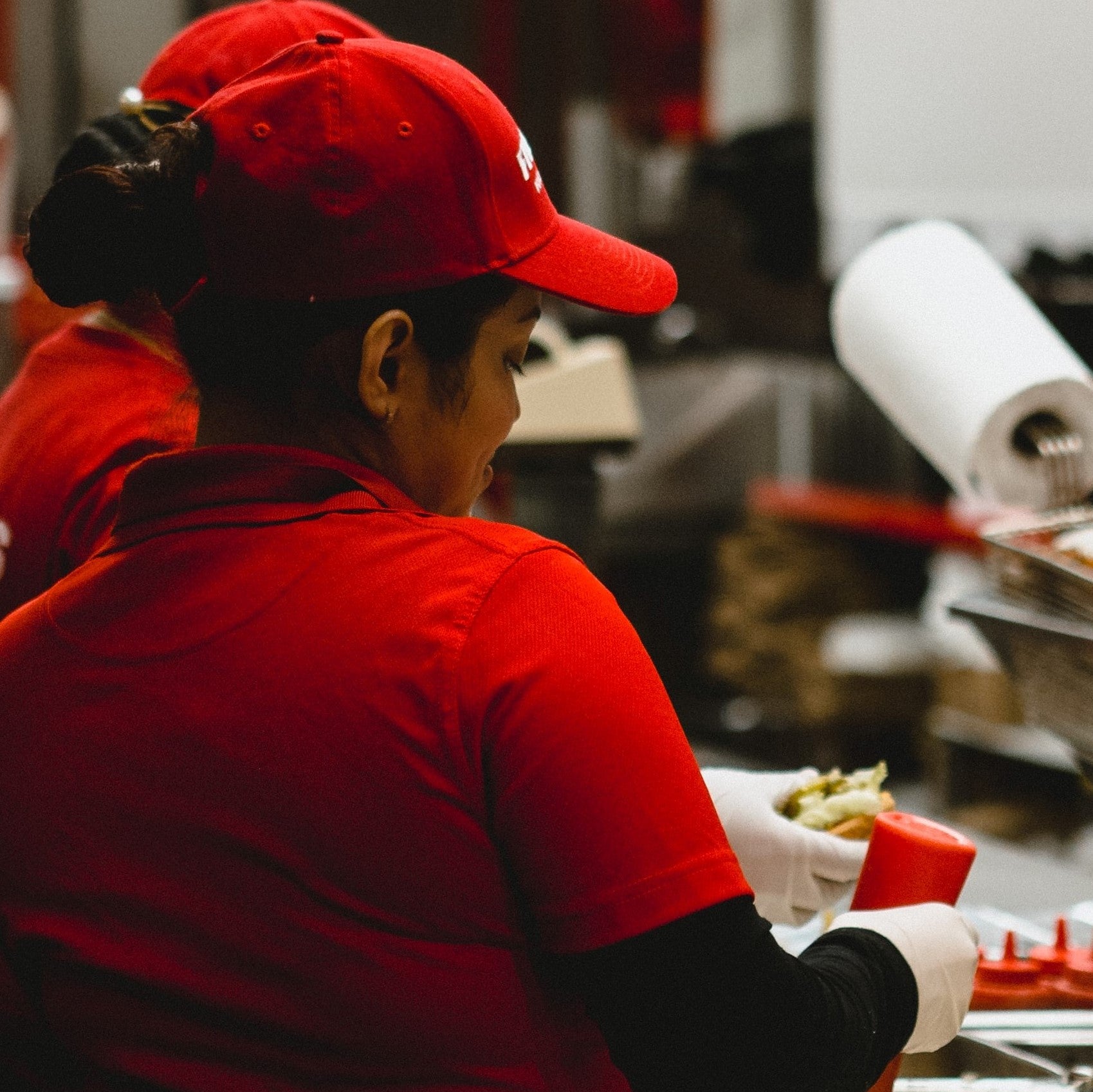 As a business leader in the fast-food industry, you're well aware of the unique challenges quick service restaurants (QSRs) face when it comes to managing a workforce. With a high turnover rate and a need for efficient and effective staffing, it is essential to have a strong human capital management (HCM) system in place.
With the right HCM platform, you can easily navigate the complexities of today's food service industry—high turnover, wage and tipping requirements, complicated scheduling between full- and part-time employees and a host of compliance challenges—so you can keep concentrating on delivering a superior guest experience.
Not convinced? Here are seven ways your workforce can benefit from a cloud-based HCM platform and get your QSR's HR team ahead of the challenges:
1. Improved Recruiting
Applicant tracking systems reduce the time and resources needed for manual sourcing and tracking of candidates by automating hiring tasks such as posting to restaurant-specific job boards and screening applications. With credential tracking, errors are reduced throughout the process, allowing you to take time to focus on nurturing candidates. By providing a more efficient and data-driven approach to finding and hiring the right talent, your QSR can significantly reduce your time to hire and gain a competitive advantage in the hunt for talent.
2. Expedited Onboarding
A cloud-based HCM system can help you manage a single, continuous record for each employee from the moment they are hired until they retire, allowing for seamless onboarding and offboarding. New employees can experience expedited time-to-productivity with paperless, personalized onboarding accessible across multiple work environments, as well as automated task tracking to complete necessary documents and attend required training sessions. Through a learn and grow module, employees can be trained on new menu items, customer service techniques and safety procedures, as well as receive ongoing professional development.
3. Enhanced Scheduling
The right platform helps you navigate HR and payroll complexities associated with shift work and set automated workflows for seamless scheduling. It can make it easier to track time off requests and attendance so you can better plan for staffing needs. By forecasting labor demand based on historical data and current trends and making real-time adjustments to schedules, you can ensure that there are always enough employees on hand to meet customer demand. Through automated scheduling, you can easily generate schedules based on pre-defined criteria such as employee availability and skill sets, which can save time and reduce the risk of errors. Additionally, you can improve communication and collaboration among staff by enabling your employees to swap shifts and get notified of schedule changes or other important updates through an online portal.
4. Reduced Turnover
Boost retention and create a more stable and motivated workforce by providing employees with the tools and support they need to succeed. With an HCM platform, your employees have easy access to their benefits and career development opportunities, as well as wellness programs that can help reduce stress, burnout and absence – ultimately improving employee engagement and teamwork. Workforce prediction and forecasting become available through HCM software, enabling you and your leadership team to gain access to actionable insights that will prevent you from losing your top talent.
5. Improved Compliance
An HCM system provides a single source of truth for employee data through a central repository, helping ensure employee records are accurate, up to date and in compliance with regulations such as the Affordable Care Act (ACA) and the Fair Labor Standards Act (FLSA). Automatic notifications can be configured to notify employees as well as generate reports and alerts to management when employees have not completed training or if any other compliance issues have been identified. Additionally, certain processes can be automated such as enforcing compliance with policies and regulations, preventing costly penalties and fines and improving the overall working environment for employees.
6. Increased Efficiency:
HCM technology helps optimize the employee lifecycle by automating tedious and time-consuming HR processes as associated with recruiting, onboarding, benefits, performance and succession planning. This includes tasks such as scheduling, payroll and performance evaluations, which can be accomplished quicker and more accurately. HCM systems with analytics and reporting tools can help you make more informed decisions about your workforce.
7. Lower Costs
A common misconception about HCM software is that it's expensive, when in fact it improves your bottom line. HCM systems boost productivity and company performance, while reducing errors and allocating resources more strategically. By having a well-trained, motivated and compliant workforce, quick service restaurants can provide their customers with a better overall experience, leading to increased customer satisfaction and loyalty. With the right HCM, your organization can see a return on investment of 277 percent over a three-year period.
Interested in implementing an HCM platform for your Quick Service Restaurant? Click here to learn more about the capabilities offered through isolved and the key benefits for QSR employers.
This article has been read 1,525 times.