The Basics of Attracting and Retaining Top Talent
Tuesday October 25th, 2022
Estimated time to read: 2 minutes, 15 seconds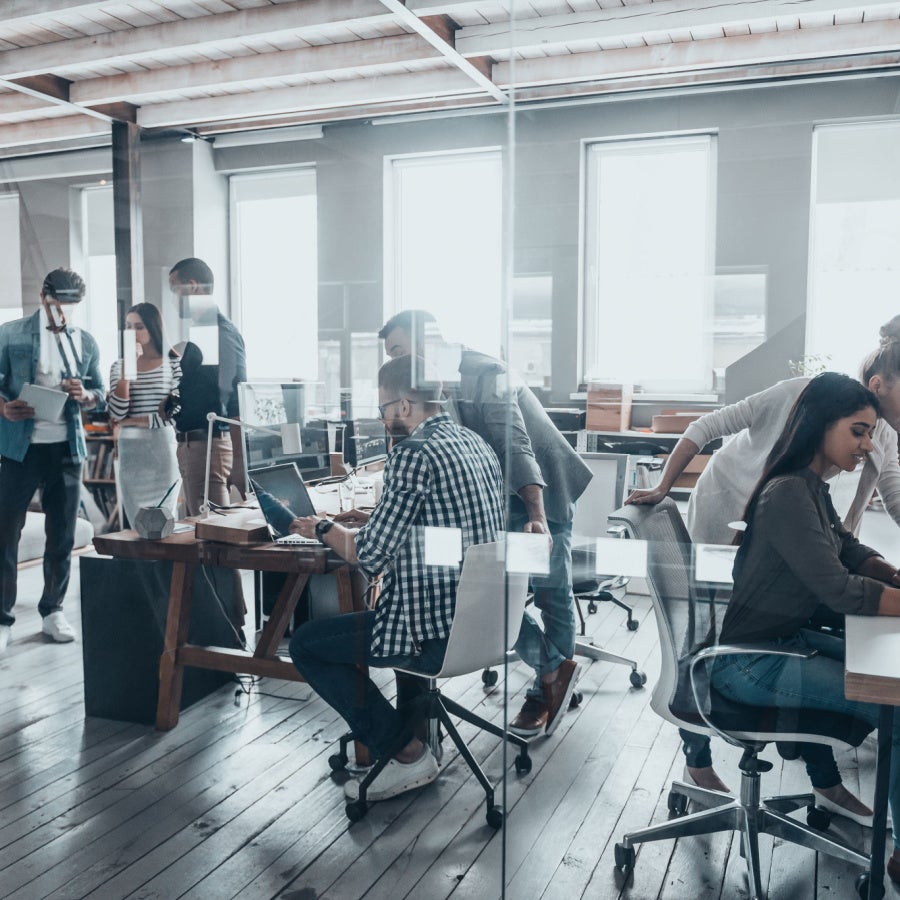 Let's face it—an organization will only go as far as its talent can take it. A company can have a revolutionary business plan but needs talented individuals to execute it.
Unfortunately for HR teams, we've entered a period of massive job change. Top talent is regularly looking to jump to the next landing spot, leaving companies scrambling to constantly find new talent to keep operations humming and spur innovation.
According to isolved's survey of 500 HR leaders, nearly half say finding and retaining talent is getting more difficult. During a challenging time for HR professionals, it's worthwhile to take a fresh look at the basics of attracting and retaining top talent.
Attract Top Talent
Get off on the right foot
There are no do-overs when it comes to first impressions—and your company's first impression begins during the application process. Creating a positive process provides an enjoyable experience and enhances the potential talent pool (a huge win in a competitive talent market). Make the ideal first impression by making it easy to apply, providing speedy feedback and eliminating lengthy processes.
Avoid common recruitment mistakes
The way job seekers approach their job searches has evolved—and HR departments must adapt. With jobsites like LinkedIn, Indeed, Glassdoor and many more, candidates are presented with a dizzying array of opportunities. HR teams need to stand out in a crowded field. To find the perfect candidates, recruiters should fine-tune their job requirements, create alluring job postings and be more proactive in how they find candidates.
Streamline offers and onboarding
The offer process is a thrilling proposition for prospects and employers—which is why it requires thorough preparation. To ensure a smooth and enjoyable process, companies should start by making a clear offer while communicating every step and keeping options open.
Once the offer letter is signed and both parties have finished celebrating, a hiring manager can begin the onboarding process. And while the offer process makes the headlines, the onboarding process should never be overlooked. According to isolved's Voice of the Workforce report, over 50 percent of employees say they have considered leaving a new job due to a negative onboarding experience. A streamlined onboarding process is a must to set up your new employee for success.
Retain Top Talent
Know (and anticipate) what employees want
Employees are no longer wowed by baseline benefits, like health insurance or retirement assistance-- they now want more from their employers. In particular, employees want wellness support. According to isolved's Benefits' Big Impact report, 65 percent of employees think their companies should offer a comprehensive wellness plan, while another 48 percent want paid mental health days. Giving employees the support they need goes a long way in ensuring they want to stay with your organization.
Encourage Collaboration
An engaged employee is one more likely to stay. In an increasingly remote (and hybrid) work environment, organizations need to make it easy to communicate, collaborate and share ideas with their colleagues. Think, for example, of an employee portal that lets employees share ideas, accomplishments and personal updates.
Let Overachievers Overachieve
The talent you want to retain likely takes an active role in managing their goals—and is more focused on productivity and achievements. Allowing teams to set goals and manage their performance boosts productivity while allowing employees to take control of their careers. With an interactive platform, ambitious employees can easily track their goals and accomplishments. It also lets employers identify the talent that merits a raise or promotion (a retention goldmine).
Make a Social Impact
Employees want to make a positive social impact. They expect their companies to support them. According to our research, 55 percent of employees say they favorably view a company that offers a social-good program as part of their benefits package. Not only that, 61 percent say they would likely or probably have charity donations deducted from their paychecks if given the option. Empowering employees to support the causes they care about can considerably improve EX.
Attracting and retaining top talent isn't easy—but isolved can help. Contact us today!
This article has been read 2,022 times.