What is Holding Back Your HR Department from Being Digitally Mature?
Wednesday May 26th, 2021
Estimated time to read: 3 minutes, 30 seconds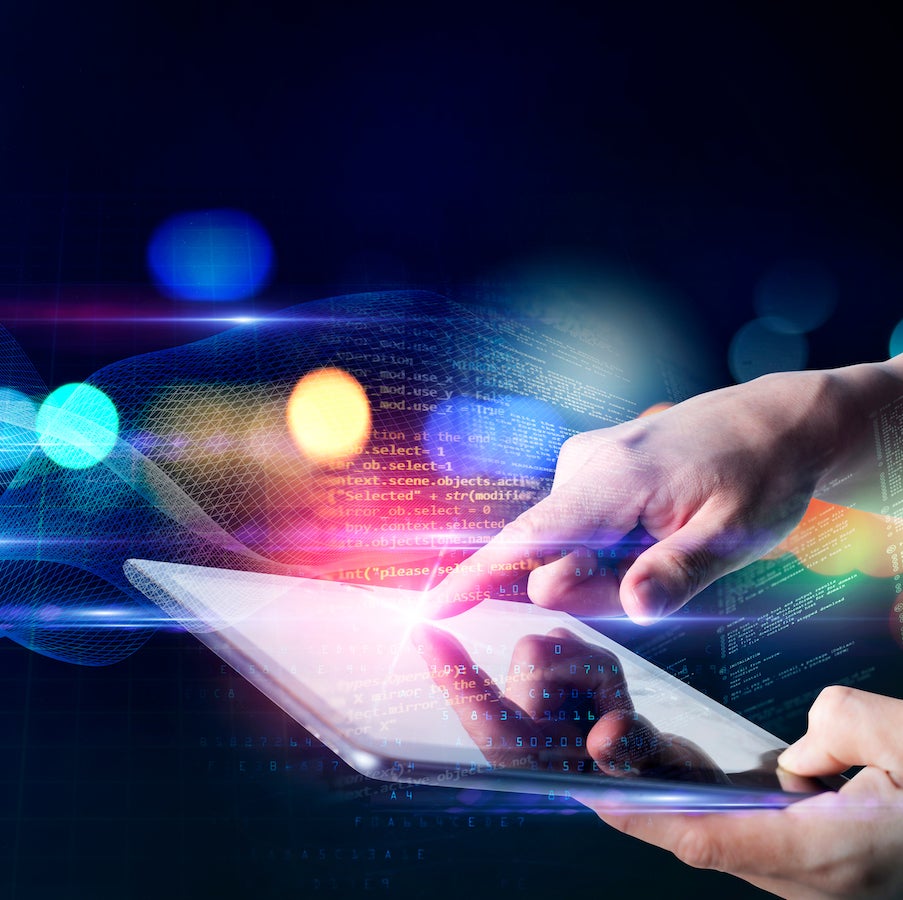 Many businesses accelerated digital investments over the last year, with much of the focus going toward human resources (HR) technology that helped to keep employees connected, engaged and productive in virtual settings. Technology investments, however, don't always correlate to an advancement in an organization's digital maturity.
Digital maturity can be defined as the measure of an organization's ability to create value through digital means. According to isolved's Vice President of Product Marketing Geoff Webb, a digitally mature company uses technology to respond to needs and opportunities faster, and in a more agile way, than would have been possible in the past.
"When you get into the specifics of HR, a digitally mature organization will think about what needs to be done differently," said Webb. "You need to go from just having data to understanding that data and shaping the future because of it. That's a path that every business must take, but it's the most complex and impactful path for HR because you are dealing with people – and there's nothing more complex than people."
Technology that solves for a need but doesn't intelligently connect to the rest of the business, for example, is typically doing little to support an HR department's journey toward digital maturity. However, this is far from the only thing standing in the way of a digital transformation. In isolved's Transforming Employee Experience report, 500 HR leaders offered insight into what is holding their departments back. Here is what the data revealed:
1. Digital maturity is not a priority.
The majority of HR leaders say that the biggest hold back for their organization's journey toward reaching digital maturity is that it is simply not a priority. Historically HR has lagged behind other parts of a business when a company goes through a digital transformation. This is because HR is often viewed as more of a cost center than a strategic business function.
"Businesses tend to focus investment dollars on departments where they feel like they get the most rapid benefits in competitive edge or efficiency of operation," said Webb. "HR lags behind because it is often perceived, incorrectly, as very tactical and operational or as a function simply to reduce risk."
Although this perception of HR slightly shifted during the pandemic due to the need for the department to support employees in virtual working environments, many HR leaders still feel a lack of support from the C-suite – which brings us to the next roadblock…
2. There is a lack of executive buy-in.
Seventeen percent of HR leaders say a lack of executive buy-in is what is holding their organization back from digital maturity. What's more, 16 percent say that their department doesn't have any say in technology decisions. Webb notes that an organization's people are of intrinsic value to its business, which is why it is critical for HR leaders to have a seat at decision-making tables.
"If you're not sitting at the table shaping the direction of the most powerful part of your business, then the business isn't ever going to be able to fully realize the opportunities that the market offers, especially during expansion and growth periods as we're hopefully heading into," said Webb. "You're going to miss out to competitors because you aren't investing in and utilizing your most powerful tool – your people."
It is important for HR leaders who do have a seat at the table to keep in mind that an investment in technology doesn't necessarily mean gains in digital maturity (as mentioned above). After all, software systems that aren't intelligently connected can actually hinder an organization's ability to plan for the future – which is outlined below in our next roadblock.
3. Data silos due to disparate HR software systems.
isolved's report found that disparate HR software systems tied as the fifth top reason why organizations are being held back from digital maturity, but there is an argument to be made for this to be higher up on the list. After all, when an organization uses multiple technology solutions that don't connect with one-another, inefficiencies arise and data ends up in silos – preventing leadership teams from understanding what is likely to happen in the future and what actions can be taken to shape the future.
"Data is a core thread to digital maturity. As an organization undergoes digital transformation, data silos start to connect and information becomes enriched and available to use in more ways," said Webb. "You will have a better understanding of employees and their performance, which enables you to actively shape how your business is operating and how you plan to achieve the outcomes you want."
According to Webb, the digital maturity journey brings organizations from a descriptive world of having data available that simply reflects what has happened, to a predictive world of understanding what is likely to happen based off of that data. From there, intelligently connected technology can help organizations navigate to a prescriptive world where data can be used to identify desired outcomes and plan actions that need to be taken to achieve those outcomes. Once an organization hits this stage, it is important to keep up the momentum.
The Future is Always in Motion
As the pandemic continues to accelerate investments in HR technology to keep workforces connected and collaborating, business leaders should be aware that digital maturity needs to remain a focus even after positive strides have been made.
"Any measurement of digital maturity in any part of the business has to be understood as a point in time evaluation," said Webb. "Stagnation cannot be accepted. The maturity of your business is based on how fast it can respond to opportunity, so you must constantly be investing and understanding where you sit right now and what opportunities are available in order to improve and build strategy for the future."
Discover what else is holding HR departments back from becoming digitally mature by downloading our Transforming Employee Experience: A SWOT Analysis of 500 Human Resources Departments whitepaper.
This article has been read 4,302 times.