5 HR Takeaways from 2021
Monday December 20th, 2021
Estimated time to read: 2 minutes, 45 seconds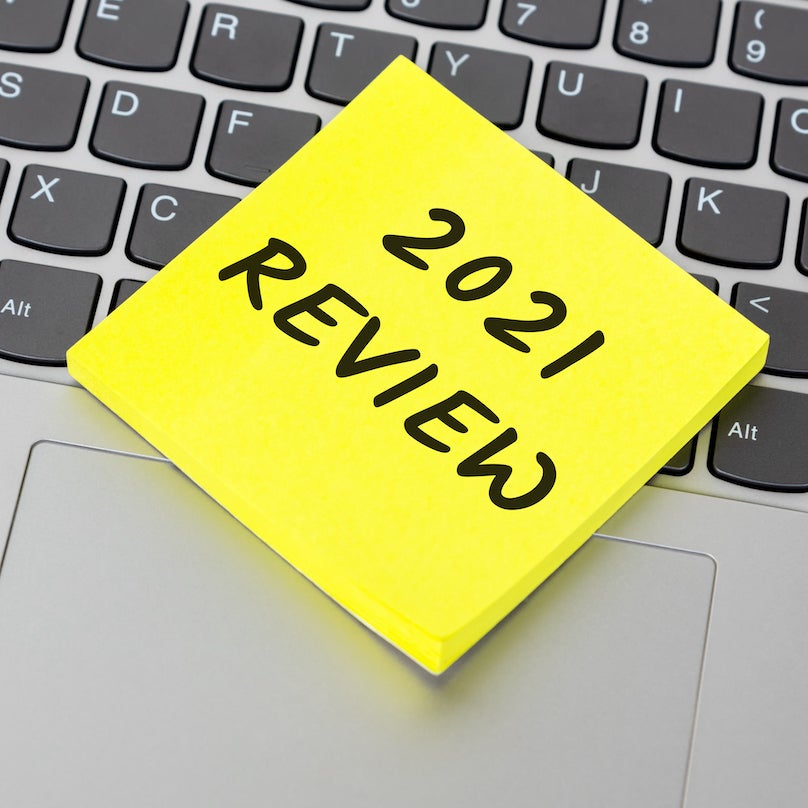 There were big expectations for 2021, with many hoping the widespread availability of COVID-19 vaccines would help the world return to some sense of normalcy – including within the workplace.
Heading into 2022, vaccines are widely accessible and a portion of the workforce has returned to the office (in at least some capacity), but other trends are making an impact in human resources (HR) departments as well. Here are five takeaways from 2021 and what they mean for HR teams as they plan for 2022:
1. Employee Experience is Key
Ninety-two percent of HR leaders said they were prioritizing employee experience (EX) in 2021,2 but improving EX may be even more important in 2022. This is because many employers are facing new challenges when it comes to recruiting and retaining talent during The Great Resignation.
In the new year, HR leaders need to keep up with employee's evolving expectations for the workplace – this not only includes enhancing engagement initiatives, but also improving core HR activities. In fact, fundamental processes like onboarding and benefit elections can play a major role in EX. Research found 51 percent of employees would be tempted to leave a new job due to a negative onboarding experience,3 while 56 percent would consider leaving after a poor benefits enrollment experience.4
2. It's Essential to Support Professional Development
Engagement plays an important role in EX, and research reveals professional development opportunities lead the way when it comes to how employees want their employers to engage them.1 Despite this desire, 21 percent of employees feel like their employer doesn't support their professional development.3
While there are many ways employers can be more supportive – from providing mentorships to funding for continuing education – most employees simply want access to a learning management system (LMS).3 This yearning for professional improvement is likely to continue into 2022 (and beyond), which means investing in an LMS is a great way to meet employee expectations while also developing talent from within.
3. Wellness has a Place in the Workplace
Sixty-five percent of employees think their employer should offer a comprehensive wellness program for physical, mental and financial well-being because all three of these areas can have a direct impact on an employee's work.4
Despite the want for wellness programs, only 34 percent of employees say their company has a Chief Wellness Officer.4 This is an area of opportunity for employers in 2022, especially if it can help minimize stress and burnout in the workplace – both of which are increasingly becoming a problem. In fact, 42 percent of employees say they feel stressed before returning to work after the weekend.3
4. Social Responsibility is Increasingly Important
Corporate social responsibility (CSR) programs are becoming increasingly important – not only can these programs help employees feel more fulfilled by empowering them to give back to the causes they care about, but these programs can also increase engagement and have a positive impact on EX. In fact, data found more than half of employees look favorably at employers that offer CSR programs as part of their benefits packages, and 61 percent of employees are extremely likely or probable to take advantage of charity donations deducted straight from their paychecks.4
When planning for 2022, HR teams should consider the giving and volunteering opportunities currently being offered to employees and make a commitment to improve those offerings throughout the year. After all, a comprehensive CSR program not only has the potential to increase employee engagement across the organization, but can also play an important role in supporting diversity, equity, inclusion and belonging (DEI&B) efforts.
5. Everyone is Preparing for the Future
Last but certainly not least, it's essential for HR departments to continue planning for the future in 2022. The pandemic forced many organizations to accelerate digital maturity projects so HR teams could better manage a dispersed workforce, and the continued advancement of technology and processes will continue to be important so organizations can stay prepared for the possibility of future disruption.
Research shows 79 percent of HR leaders were actively investing in the future of work in 2021, which includes digital, cloud-based tools as well as automation and artificial intelligence (AI).2 Looking at 2022, HR leaders should continue investments that improve their department's digital maturity, which may include intelligently connected human capital management (HCM) technology that is both comprehensive and scalable.
Need to remedy recruitment and retention challenges in 2022? Read this guide for tips on attracting talent and keeping workforces happy during The Great Resignation and beyond.
Sources:
1. Big Expectations: 2021 HR Trends
2. Transforming Employee Experience Report
3. Voice of the Workforce Survey
4. Benefits' Big Impact on Employee Experience
This article has been read 3,294 times.