Improve Inclusion through Employee Resource Groups
Tuesday February 1st, 2022
Estimated time to read: 2 minutes, 15 seconds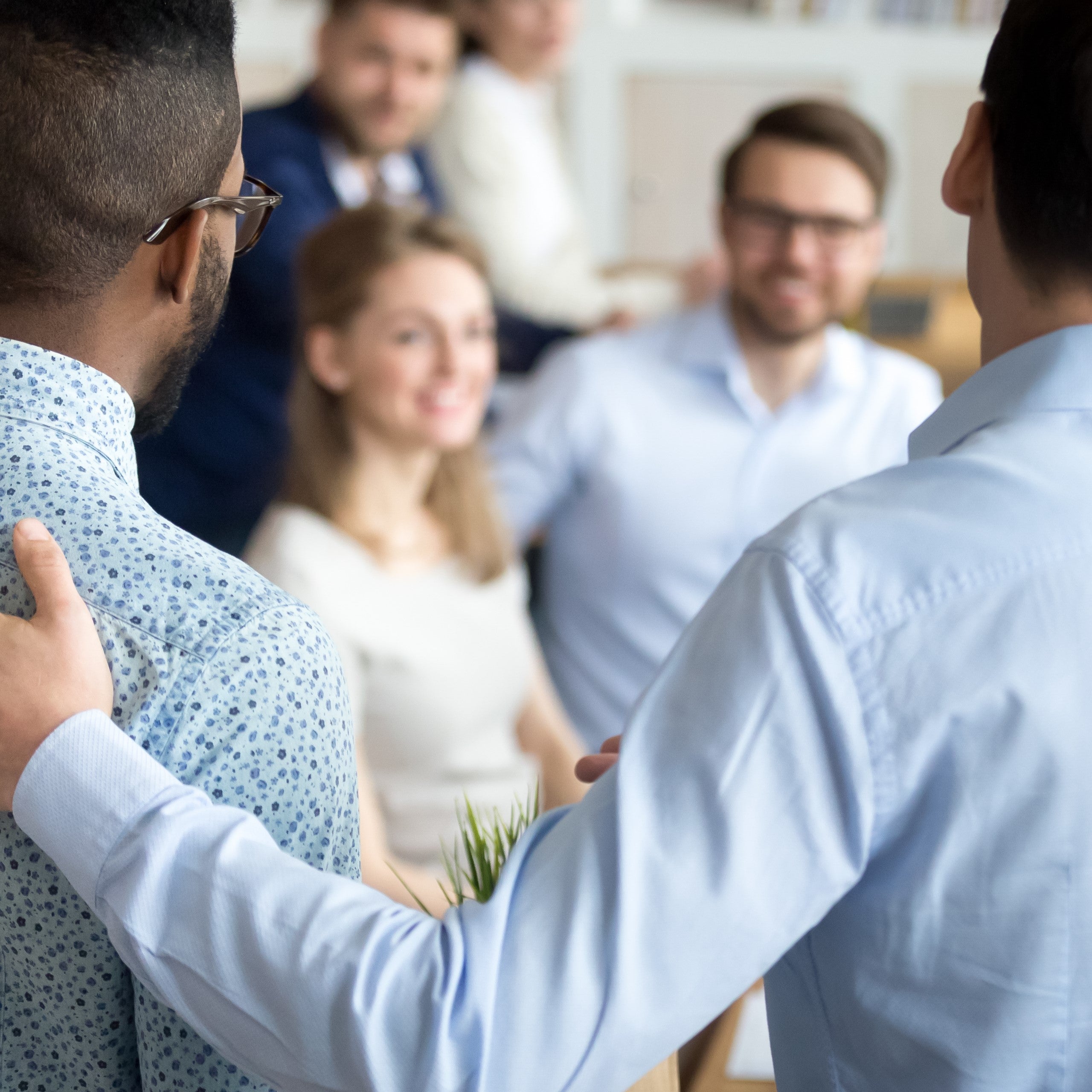 Despite good intentions, diversity in the workplace may be difficult to attain in many cases.
The advantages of a diverse workforce are plentiful. Organizations with employees from a wide variety of backgrounds and demographics are more productive, profitable and innovative. They also have a competitive edge when it comes to hiring and retention thanks to a desirable culture.
Experts predict that organizations will continue to prioritize diversity, equity, inclusion and belonging (DEI&B) initiatives in 2022 and beyond. Unfortunately, there are troubling signs they may have their work cut out for them. Job losses brought on by the pandemic have disproportionately affected minorities, women, and individuals from lower income and educational backgrounds, and it may take years to rebound. Additionally, women are more likely to work from home if given the option, making them less visible than their male colleagues.
Inclusion Drives Diversity
While isolved's Voice of the Workforce Report revealed that 86 percent of employees feel that their employer is inclusive, there is room for improvement. The employees surveyed said their employer could improve DEI&B initiatives by refining hiring practices, creating company-led support groups, having a more diverse leadership team and forming DEI&B committees.
Employees want to feel supported, valued and respected. One way to satisfy these needs is by forming Employee Resource Groups (ERGs), something that nearly half of employees say their current workplace does not offer.
Unlike DEI&B committees, ERGs are voluntary, employee-led and interest-focused. They foster inclusivity and build community by providing a forum for employees with shared interests to connect and support each other. They are not new. ERGs originated in the 1960's in response to rising racial tensions and have endured because of the benefits they provide:
Unifying teams through a common cause
Creating a safe outlet for employees to express challenges and concerns
Connecting employees with mentors and developing leaders
Generating awareness of issues affecting underrepresented groups and effecting change
ERGs also positively impact employee experience. This resonates with isolved Director of Employee Engagement Dustin Stipanovich. In a recent interview, Dustin reinforced the importance of creating a culture where employees feel empowered and enabled to grow. "Nothing is better than when your employees know that they have an advocate standing behind them in support."
ERG Best Practices
So, how do you go about setting your ERGs up for success?
Gauge interest. Reach out your employees to determine the types of groups they want. For reference, the respondents of our survey placed general DEI&B groups at the top of their list, followed by service/volunteer, women, mentorship and disability. Use this employee outreach as an opportunity to identify potential group leaders.
Align the mission with the company's mission. When asked what the most important factor for an ERG to succeed is, the top response at 36 percent was "a defined clear purpose that aligns with business needs." Ensure your ERGs serve a purpose within the company. To be successful they should not only support your employees' needs, but tie to the overall mission of the organization.
Establish structure. Document the roles and responsibilities of leaders and members. Determine when, where and how often members will meet, keeping the unique needs of your workforce in mind. "Opportunities for employee participation despite work environment" also topped the list of factors for ERGs to succeed. Virtual formats work well for making the groups accessible to everyone within the organization.
Share the vision. Promote the ERGs by sending company-wide emails, leveraging your employee portal/intranet and listing them in onboarding communications. Whatever method you choose, be straightforward in your communications, as "transparency between the group and workforce" was also identified as a leading contributor to ERG success.
Measure success. Finally, evaluate the effectiveness of your ERGs by tracking membership, meeting attendance, and event participation. Utilize surveys to determine employee satisfaction and engagement levels. Be prepared to make adjustments as your ERGs should evolve over time as your employees' needs change.
Despite challenges, achieving an inclusive culture that encourages diversity is achievable. If you are prioritizing DEI&B within your organization, ERGs might be an avenue to explore to further your efforts.
This article has been read 3,579 times.