Simplifying Benefits Management: isolved Recognized for Best Benefits Administration Software
Wednesday February 17th, 2021
Estimated time to read: 1 minute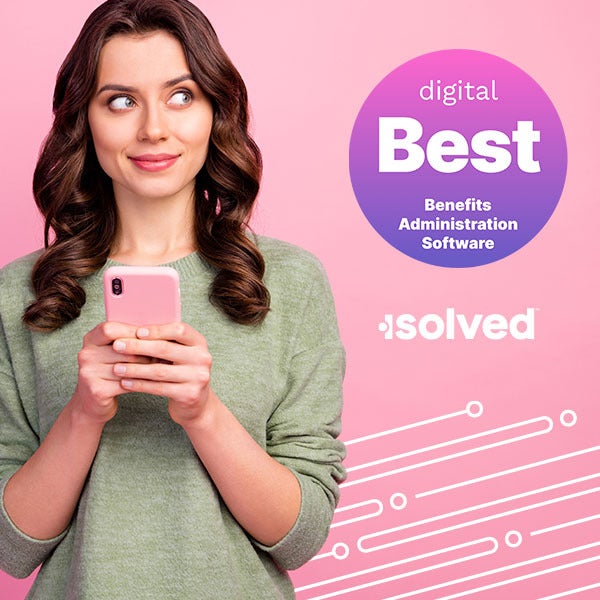 isolved has been recognized for the way it helps HR teams simplify benefits management, with acknowledgement from Digital.com as one of the "Best Benefits Administration Software of 2021."
This comes just months after receiving recognition for our employee scheduling and payroll solutions. Digital.com's list is based on more than 40 hours of research on 40+ benefits administration software companies. Providers were evaluated on a variety of factors, including types of benefits support offered, integrations and reporting. The goal of the list is to help businesses find the best benefits administration software for their organizations.
"isolved simplifies complex and time-consuming tasks related to benefits administration. Self-service functionality empowers employees to manage their own benefit selections and personal data, while clear cost benefit comparisons make it easy for them to make their decisions," said Kelli Rico, isolved VP of Product Management and Training. "isolved's life events wizard can also be set up to trigger plan updates when significant life changes occur for employees. This eliminates manual processes, enabling HR teams to focus on more strategic initiatives that relate directly back to business goals."
isolved's human management capital (HCM) platform, isolved People Cloud, seamlessly connects and manages the entire employee journey. This includes benefits administration in addition to other HR needs like talent and engagement management. Digital.com highlights isolved's retirement plan management as well as our health and life insurance administration offerings. Additional features that were mentioned include our subscription-based benefit services and life events wizard.
Benefits administration will always be a big responsibility for HR departments. By simplifying enrollment processes with isolved, HR teams can improve employee engagement and access reporting to help ensure enrollment and future updates go smoothly.
Click here to book your demo so you can see how isolved People Cloud, including our benefits enrollment solution, can positively impact your business.
This article has been read 2,768 times.